A Comprehensive Flight Management System
Flight-Sheets.com is a unique web-based software solution for co-ordinating flight instructor, student and aircraft scheduling and flight training operations, and for tracking daily flight activity.
System features include:
Daily Flight Bookings: Your clients can book aircraft and instructors (and other resources, such as briefing rooms) 7 days a week, 24 hours a day using any Internet-connected web browser through the Cloud-hosted Flight-Sheets system.
Daily Flight Sheets: Replace paper-based system to reduce administrative workload, improve the efficiency of signouts and flight tracking, and improve the speed and accuracy of the end-of-day flight reports with the CARS- and FAR-compliant Electronic Daily Flight Sheets module.
Comprehensive Reporting: Flight activities, who-flew-what, flight cancellation reports, daily flight summaries, tracking of Instructor rating and medical due dates - all these reports and more are included with Flight-Sheets.com.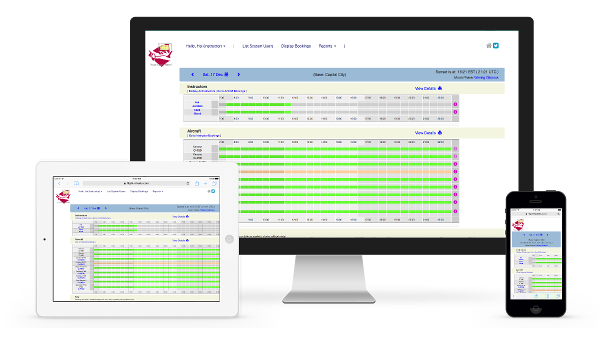 Fully Responsive
The system looks good no matter what device you use: desktops, tables, or Smart Phones. There are also companion mobile apps available for iPhone and Android.